Cytogenetics and Molecular Biology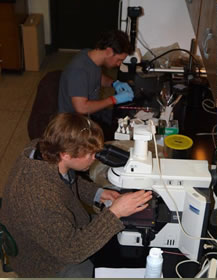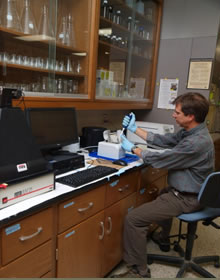 Fundamental research on chromosome numbers, ploidy levels, genome sizes, reproductive biology, phylogeny, hybrid verification, molecular markers, and DNA fingerprinting provides critical information for developing more efficient and effective plant breeding programs and insights into evolutionary relationships. Facilities at the Mountain Crop Improvment Lab include UV and laser flow cytometry, PCR capabilities, and fluorescent microscopy. Additional support for these activities has come from the North Carolina Biotechnology Center and the American Rhododendron Society.
For more information see:
Was the information on this page helpful?