Plant Tissue Culture
Plant tissue culture broadly refers to growing plant cells, tissues, organs, seeds or other plant parts in a sterile environment. The most common application of tissue culture is micropropagation, which usually involves the rapid multiplication of plants for commercial applications. Embryogenesis and organogenesis are other techniques whereby plants and organs are regenerated from cells. These techniques provide powerful tools to induce polyploidy, isolate mutations and stabilize chimeras, and regenerate triploid plants from endosperm tissue. Embryo rescue and ovule culture techniques may also be used to overcome problems associated with post fertilization barriers to hybridization such as triploid blocks and spontaneous abortion. At the Mountain Crop Improvement Lab, tissue culture has become an integral part of our plant breeding program. See selected papers for more information: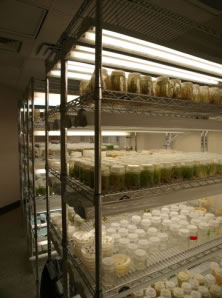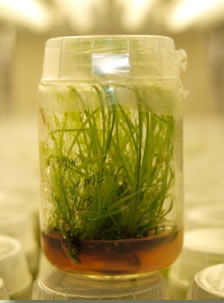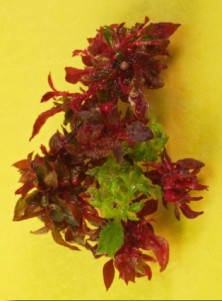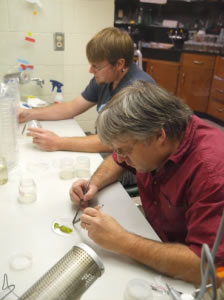 Was the information on this page helpful?