'Borderline' Boxwood
(Buxus microphylla var. japonica 'Borderline')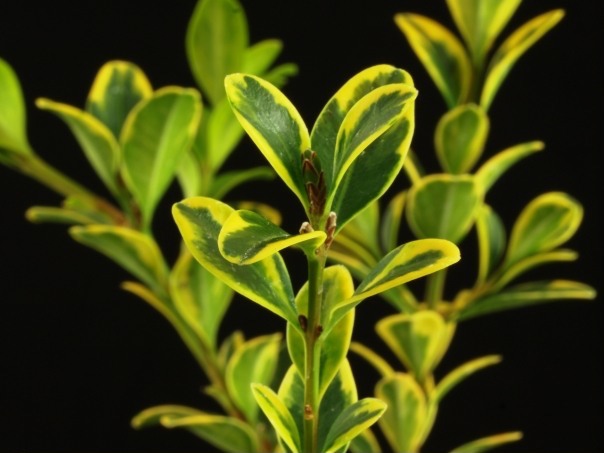 Madonna may loathe hydrangeas, but this plant should push her over the borderline for boxwoods! Found as a branch sport by our friend and noted author of North American Azaleas, Clarence Towe, of Walhalla, SC. 'Borderline' has dark green leaves with brilliant yellow/gold margins. We have started to distribute cuttings. No patent or trademark. Thanks Clarence!
Click on photo for larger image.
Page Last Updated: 1 year ago
Was the information on this page helpful?